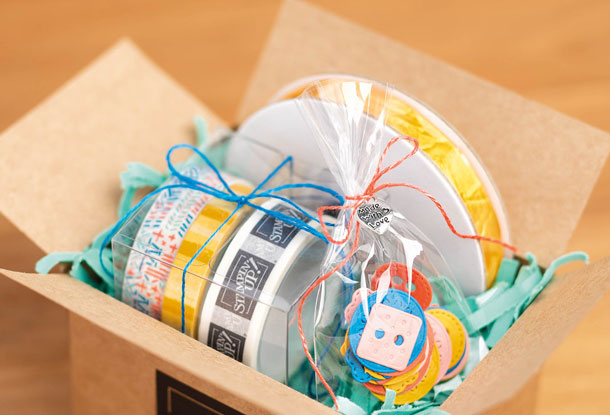 Why did I become a part of the Stampin' Up! Family? I'm a scrapbooking fanatic and was having so much fun adding the dimension of stamping to my scrapbook pages that I wanted to be able to share it with everyone. Who knew you could stamp on just about ANYTHING! Plus I love being part of a company that allows me to plan my business around MY schedule.

Stamping can be addicting and has SO many uses! I really hope that you will be as excited as I am when you try Stampin' Up! and start making lots of cards, gifts, and scrapbook pages for your friends and family!! I have purchased alot of scrapbooking supplies as well as stamps and pads from other places but I can honestly say, you cannot beat the value of the Stampin' Up! stamp sets and products. There is such a wide variety of themed stamps to choose from at very reasonable prices!!! It's what inspired me to become a demonstrator myself!

If you would like more information about Stampin' Up!'s wonderful products or unique business opportunity, please contact me today!